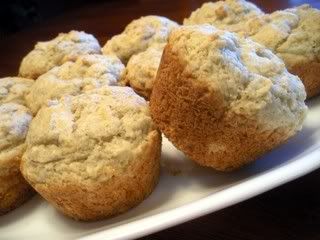 Preheat oven to 375 degrees
2 cups flour
1/2 cup sugar
2 tsp. baking powder
1/2 tsp. baking soda
1/2 tsp. salt
1/4 tsp. cinnamon
1 medium ripe banana, mashed
1 egg
1/2 cup milk
1/3 cup vegetable oil
1 tsp. vanilla
*In a mixing bowl, combine flour, sugar, baking powder, soday, salt, and cinnamon. Make a well in the center.
*Combine remaining ingredients; pour into well and mix ingredients all at once. Mix until dry ingredients are moistened.
*Spoon into muffin pans. Bake for 15 to 20 minutes.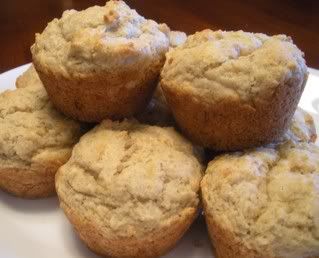 Yield: 10 to 12 muffins.....depends on how big you like them
.